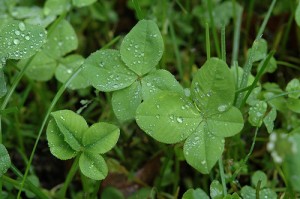 Your company's website is usually the first impression a visitor will get of your business. The website must grab and keep their attention. From the first point of contact, you should strive to create unique content and messages that focus on what visitors need and want. The first step in creating a unique experience is collecting data about your visitors.
Two easy ways to collect visitor data is through Web forms and email newsletters. A more challenging method is by requiring them to create a unique username and password in order to access the content on your site. I'll discuss this in a separate, upcoming blog post.
When a visitor subscribes to your email newsletter, you should ask them simple, close-ended questions. Use checkboxes and rating scales to determine what the want to receive, what they need, their interest levels, and how frequently they want to be communicated with.
Web forms and their corresponding thank you pages are also a simple way to collect data from your visitors. Collect data on what they downloaded, how many times they visited your website, what web forms they completed, and other short questions that would be valuable to you.
First, use a very basic web form to get them to download your content. Ask for their name, email, and maybe one other piece of information. However, the thank you page with another call-to-action (CTA) and offer is extremely important. The CTA could be a simple form asking them if they would like to sign up for your newsletter or what types of content they would like to receive. It could be another piece of related content with a form asking what their impressions are about your site or content. Think outside the box because this is the best opportunity to learn about your visitors and create a personal experience.
Once you have collected data, use it to create content, emails and web pages that align with your visitors. I would start by putting the visitors into different groups. Enable web cookies to remember your visitors and tailor your CTAs, offers and copy to. Use emails and social media channels to communicate and stay relevant with your visitors. It probably will require you to create multiple web pages and emails, but your customers and potential customers will be much more likely to keep coming back to your website.
Connect with me:


Photo by: cygnus921